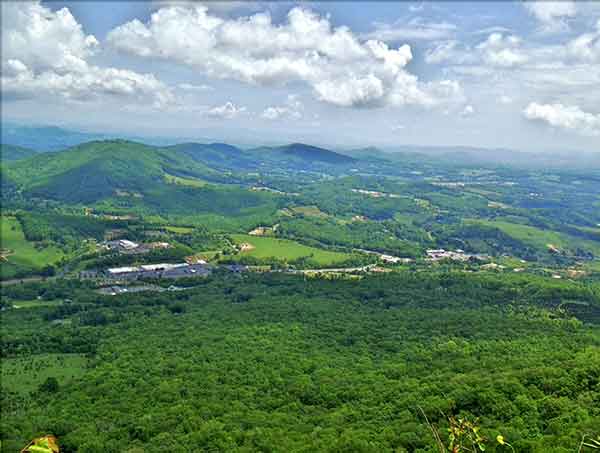 At the entrance to the High Country, tucked away in the heart of Ashe County on Hwy. 16 North just off the Blue Ridge Parkway just beyond the Wilkes & Ashe County line. Just before the community of Glendale Springs, Famous for the Church of the Frescoes, also 4 miles from the world's second oldest river "The South Fork of the New River". Famous for canoe trips and small mouth bass. Where the roar of the ocean waves meets the majestic Blue Ridge Mountains. Where the treasures of the sea come together to bring delicacies for a fine dining experience.
Seafood and Steaks in West Jefferson in the NC Mountains

Mountain Aire Seafood & Steaks with our extensive menu offers some of the best Seafood & Steaks in the High Country.
9930 NC Hwy 16 South
West Jefferson, NC 28694
Ph: 336-982-3060
Fax: 336-982-3043
brendabarker70@gmail.com
Mountain Aire Seafood and Steaks Restaurant is owned and operated by Brenda and Joe Barker.
---
Mountain Aire Gift Certificates
Is it time to celebrate? Reward your friends, family and employees with a scrumptious meal at Mountain Aire Seafood and Steaks Restaurant.
To purchase a gift certificate, ask your server or call the restaurant
Until then just give us a call and we can send a gift certificate to anyone, anytime, anywhere.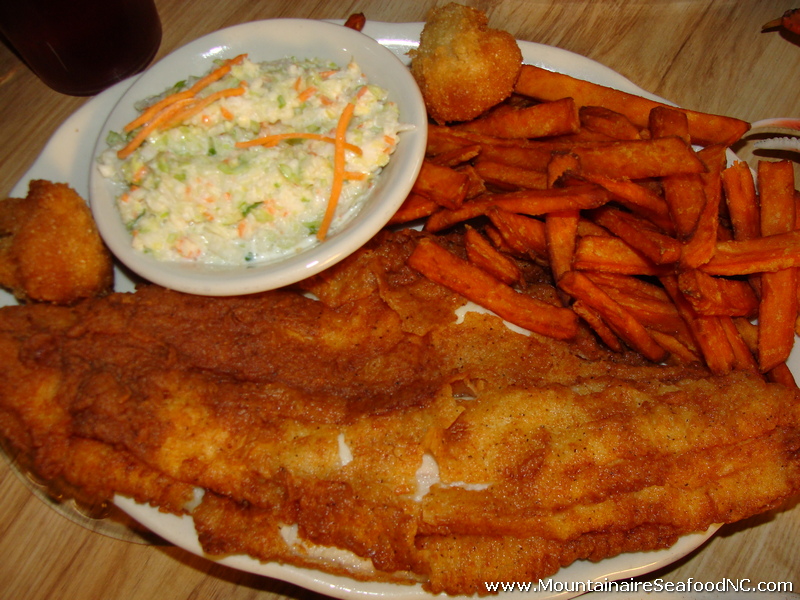 Another great meal….


A great place to have a good meal. I had calabash shrimp and my husband had the trout. As usual all was delicious and you know that is why it is a favorite with locals. Come casual and enjoy good cooking. The owner is always. there to greet you and the ladies are pleasant and accommodating. Good food at a reasonable price. Their hush puppies are the best anywhere!

Great Food, HUGE Portions, Awesome Service

I have lived in Ashe County (Fleetwood) for several years and I just had dinner at the Mountain Aire for the first time. I really loved it. The food was great, they serve you HUGE portions and the service was awesome. Wanna send a special THANK YOU to Candice my server. As I shared with you, I will bring the whole family back next time.
David A

Great seafood and steaks…


We get the large platter and split it when we go! The fish is always delicious and the baked potato and salad bar are always fresh and tasty. My children have gotten hamburgers and chicken fingers and liked them both. There are a lot of options on the menu, something for everyone.

Sophia W
Click on view larger map for directions
Open Year Round
Spring, Summer, Fall Hours
April – December

Closed Monday
Tue: 4:30pm – 8:30pm
Wed: 4:30pm – 8:30pm
Thu: 11:30am – 8:30pm
Fri: 11:30am – 9:00pm
Sat: 11:30am – 9:00pm
Sun: 12:00pm – 8:00pm
Winter Hours: Jan, Feb & March
Closed Monday – Wednesday
Thu: 4:30pm – 8:30pm
Fri: 4:30pm – 9:00pm
Sat: 4:00pm – 9:00pm
Sun: 12:00pm – 8:00pm
Mountain Aire Seafood & Steaks
West Jefferson, NC 28694

Phone: (336) 982-3060

Email: brendabarker70@gmail.com